Arlington Chess Club at J. Gilligan's
Any playing level is welcome at our casual weekly meetings. We require no formal membership process. Just walk in and play. We usually have several boards and pieces. Expect to see beginners and more-experienced tournament players attend every week. The Monday meetings are planned for adults, but some experienced, young players attend.
We meet every Monday from 7:00pm - 10:00pm. Some things that happen regularly at our meetings include:
Casual Games
Blitz
Bughouse
Help for Beginners/Novices
Information About Tournaments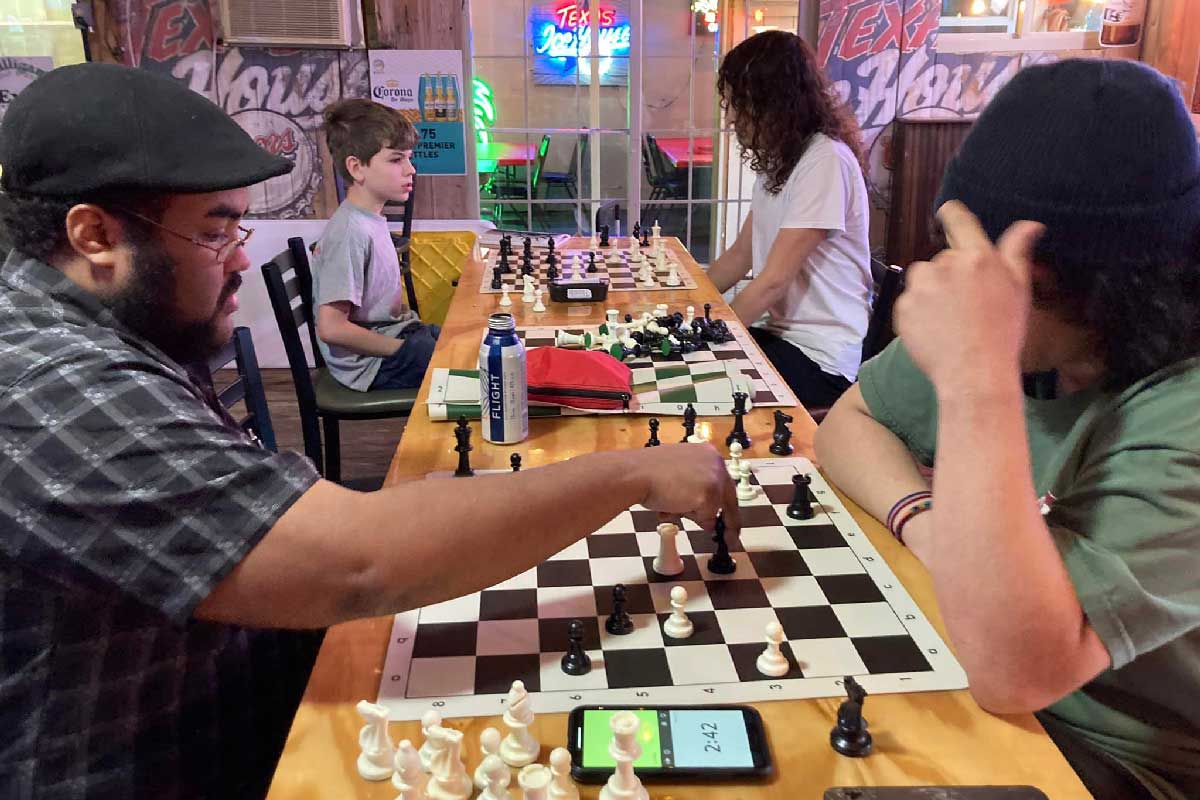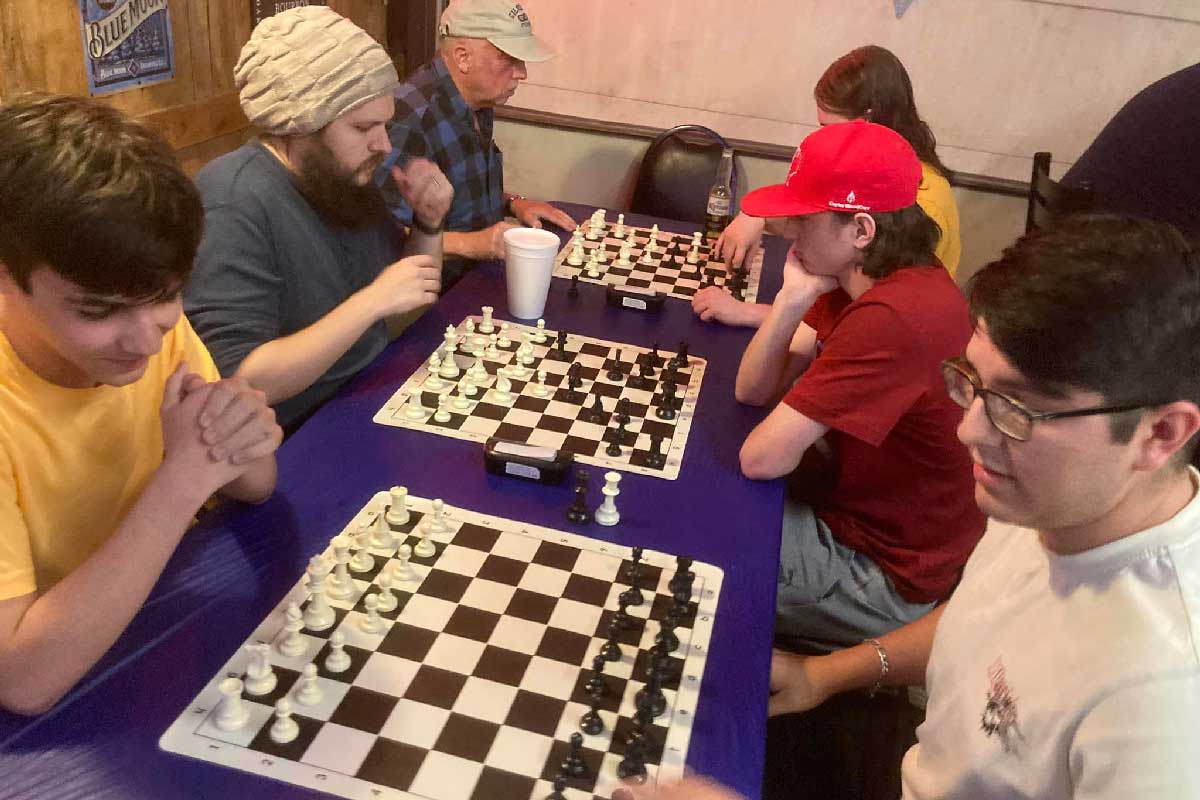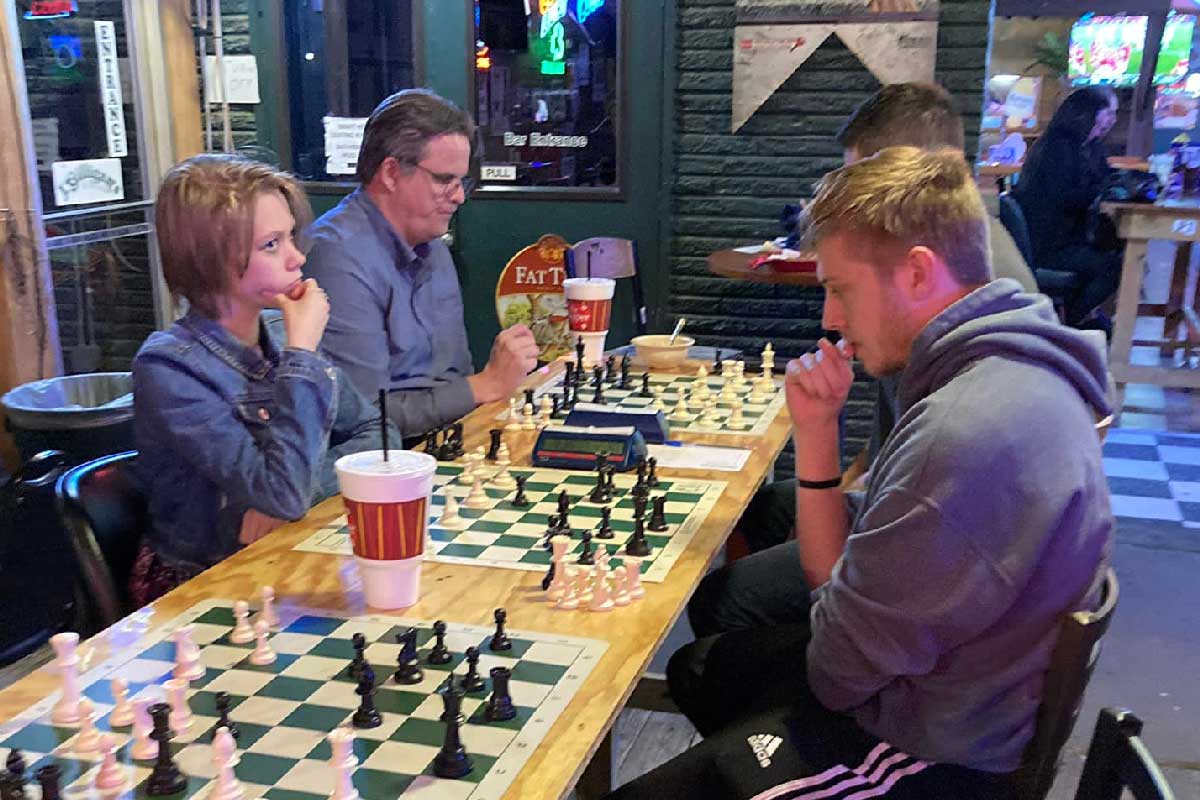 No Membership Fee
Please support our meeting venue. We like to say the membership fee is the price of a plate of Irish Nachos, and we would like to to spend that on a plate of Irish Nachos at the venue providing us our meeting space. We do not have dues. We consider you a member if you just show up for a meeting or tournament. Other than Speedy Quads, there are entry fees for tournaments.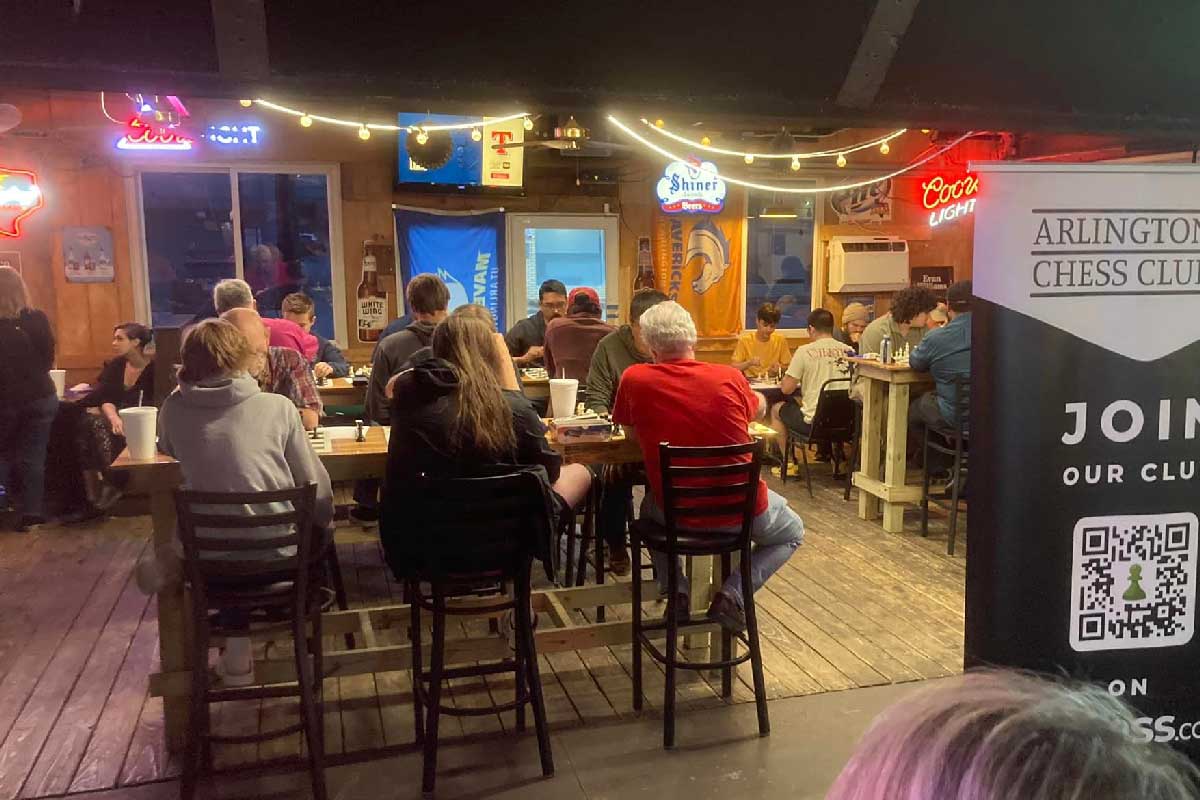 First Time Attendees
Just walk in and watch someone play. Somebody will probably say, "Want to play". And you'll play.
Speedy Quads
Once each month we have a blitz quad tournament at our meetings. Blitz because the games are G/5;d0, which means each player five minutes per game. Quads becase it is groups of four (usually matched by skill level) that just play each other. If possible we have rated and non-rated sections.